A few words from the proprietor J.W. Lozano regarding custom residential restoration and renovation. I am frequently asked what I think are the most important things to consider before undertaking a major restoration or renovation project.

I think it's of the utmost importance to get to know who my customers are. Compatibility and likeness of mind between myself and my client is very important.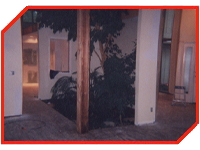 Period architectural preservation.
Everybody is an individual, and I spend a lot of time exploring the basic precepts and personalities of my customers.

It's a process of really getting to know my customers, without being intrusive, and integrating these precepts into every detail of the project.

The result of this approach is a masterpiece of craftsmanship and design that truly celebrates each individual client.